30 janvier 2013
Poor Lolita! She stayed naked for two long months (some warm and sunny months, I'm not a monster).
But when autumn came, we had to take action! I made a combination of all the tunic and bloomer patterns I found and tataaaaaa:
Citronille DIY dress found on Happy Doll - Bloomer homemade pattern
Liberty Plum Dog grey, charcoal linen (Fabric.com)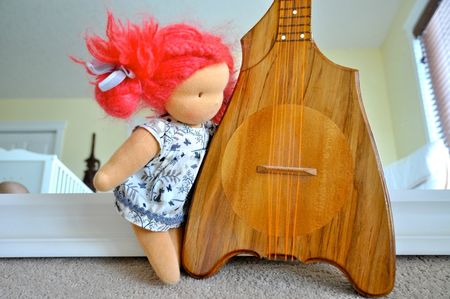 Commentaires sur Lolita gets dressed up!